Maya Realtime PBR Skin Shader
DirectX PBR Skin Shader implementation for Maya`s Viewport 2.0. Works exactly like the native Ubershader that ships with Maya. Features include Dual Lobe Specular, Back Scatter (Forward Scatter), Custom Subsurface Scattering.
$50.00Add to cart
Maya Viewport 2.0 PBR Skin Shader
Render your real-time characters skin directly in Maya`s viewport using a fullset of features commonly used in the Game Industry!
If your project uses a physically based material workflow (Substance Painter / Quixel Mixer) you will greatly benefit by using this shader to enhance Maya`s native rendering abilities.
---
It`s a "principled" BRDF
Based on Unreal`s shading model which in turn is based on Disney`s, it follows a set of simple principles:
Intuitive rather than physical parameters should be used.
There should be as few parameters as possible
Parameters should be zero to one over their plausible range.
Parameters should be allowed to be pushed beyond their plausible range where it makes sense.
All combinations of parameters should be as robust and plausible as possible.
Inputs and Switches
Lighting

Linear space lighting (Switch) – Perform gamma correction.
Tone Mapping Function (Dropbox) – Change tonemapping ( None, Uncharted, Aces, Filmic )
Shadows (Switch) – Enable / Disable Shadows Map
Shadow Strenght (Slider) – Control the shadow amount
Shadow Bias (Slider) – Pushes the shadows into the surfaces
Inverse Square lighting (Switch) – The light falloff function
Double Sided Lighting (Switch) – Enable normals on both sides

Values and Texture Maps

Base Color (Value and Texture2D)
Metallic (Value and Texture2D)
Specular (Value and Texture2D)
Roughness (Value and Texture2D)
Normal (Value and Texture2D)
Ambient Occlusion (Value and Texture2D)
Extra switches for choosing between flat values or textures

Specular

Gamma correction on specular and roughness textures
Channel selectors for the specular and roughness textures
Roughness texture min / max linear interpolation
Roughness per lobe and mix – Similar to Unreal Engine

Environment Lighting

Specular/Diffuse/BRDF Textures – You can create these with IBLBaker
Diffuse intensity
Environment rotation
Irradience Blur – Changes the mipmap

Wrinkle Maps

Switch to use the vertex color as input – Works with fStretch plugin
Ability to use an Atlas or individual masks
Atlas tile settings – You can use Texture Atlas Tools from nVidia
Wrinkle masks inputs which can be controlled by blendshape values

Tesselation and Displacement

Same as Maya`s Ubershader

Translucency

Same as Maya`s Ubershader

Subsurface Scattering

Ability to use a mask, and texture channel selector
SSS Width – Also affects the shadows
Deepscatter Map with Parallax – Use this to simulate skin depth
Deepscatter (actually ForwardScatter) – for Ears etc.
Blended Normals Controls
Normal Intensity based on Angle
Normal Intensity of Environment

Compression Effects

Bloodflow simulation – using the wrinkle masks
Roughness compression – using the wrinkle maps

Skin fuzz

Fuzz texture selector
General Fuzz using a fresnel
Fuzz with blend on the environment specular
Fuzz with blend on the specular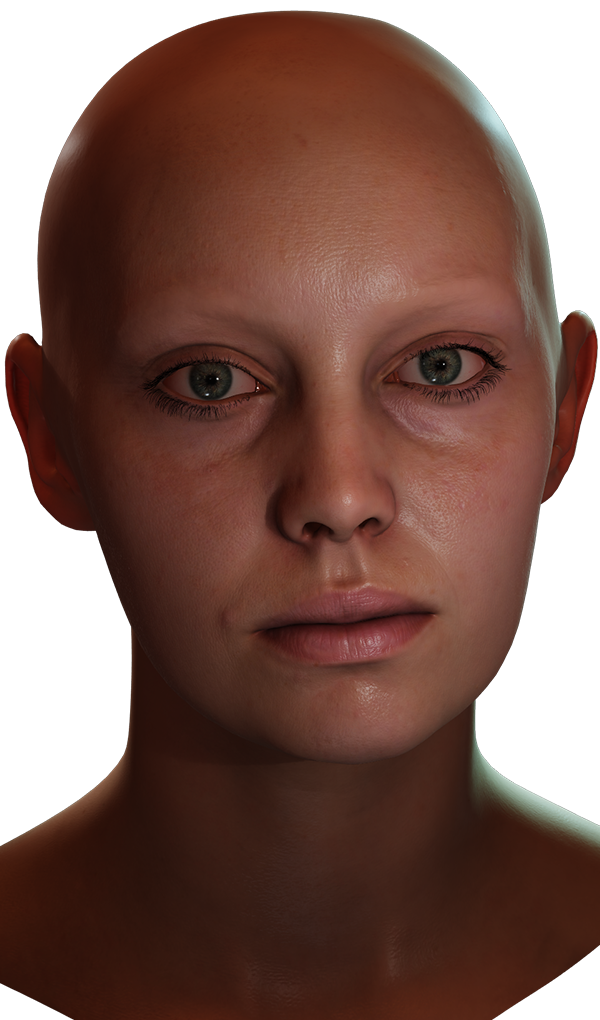 ---